Interesting Examples Regarding Plagiarism in Music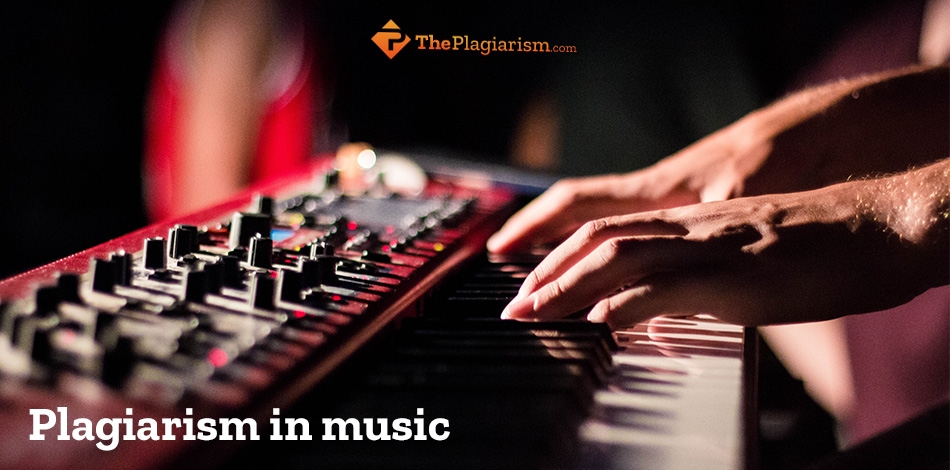 Plagiarism in Music
Have you ever heard about such a resource as Lost in Music? Westminster Law School decided to launch it on 3rd October 2017. Frankly speaking, this resource is considered to be with an open access and free of charge. The main reason for its development is the desire to help students, artists, professionals, or any other interested parties in understanding correctly music business law.
It is important to mention that Lost in Music, in its launch phase, concentrates on demystifying various types of music plagiarism as well as providing a special vehicle for people to get acquainted more with the notion of copyright infringement, namely with its basics. Nevertheless, Lost in Music has also the wider aim, which is about increasing understanding of many issues with regard to the music industry: band names, trademarks, and contracts.
Actually, the Quintin Hogg Trust funds it. What is more, certain musicians and academics made up their minds to develop Lost in Music. Thanks to this hardworking and perseverant team, a profound research on music plagiarism was brought to life. Apart from that, Dr. Simon Anderson managed to conduct an interesting research concerning music plagiarism in his successful dissertation prepared at Westminster Law School.
Can you imagine that the fascinating research of Simon was presented on the 8th of March 2017 at the University of Glasgow?
It is included in the CREATe Public Lectures series. To tell you the truth, since Lost in Music is being planned to be launched on the 3rd of October, it will offer a nice opportunity of learning regarding his research due to an interactive presentation of the amazing new site that is full of live performance illustrations and music examples.
Even though you cannot attend the official launch of Lost in Music that is going to be held in London, but are eager to know more about this research, don't forget to watch the video in which he holds a lecture in Glasgow.
Simon Anderson didn't become the first one to develop copyright education resource that was named Lost in Music.
Without any doubt, Simon – a composer and musician who has already devoted 20 years of his life to working in music publishing. To add, currently he proceeds with sitting on the Music Publishers Association's Education and Training Group. Moreover, he took an active part in collaborating with Going for a Song, helping to develop it. Going for a Song is a perfect education resource that in an innovative way assists composers and music writers offered by Copyright User. In fact, it provides you with a short animated film as well as seven Tracks.
The film was produced thanks to Worth Knowing. It consists of guidance concerning in what way the UK copyright law tries to regulate various aspects of the creation and distribution of a song.
Radiohead publisher denies any legal action regarding the song "Creep" by Lana Del Rey.
Actually, singer Lana Del Rey admits that British band Radiohead is suing her because it finds her song that is called "Get Free" to have too many similarities with their famous hit "Creep." However, Radiohead's publisher denies that fact that they are suing the singer over "Creep" plagiarism.
It has been already confirmed by Warner/Chappell that Radiohead publisher wants only writing credits and denies a lawsuit. It was said by the publisher that they had been under discussion with the representatives of Lana Del Rey since August of last year and had requested the acknowledgment of the fact that certain musical elements in "Get Free" have been stolen from "Creep."
Obviously, the dispute focuses on "Get Free." It is her last song on the album "Lust for Life" that was released in July 2017.
Ironically, this same British band was previously sued by the Hollies. They stated that Radiohead lifted the melody and chord progression on "Creep" from their song "The Air That I Breathe." Consequently, Albert Hammond, Mike Hazlewood, the writers of the song, now obtain a certain percentage of its royalties since they were added to the writing credits of the song.