Most Sophisticated Plagiarism Checker for Teachers
You have a great opportunity to use a reliable plagiarism checker for teachers online. Forget about duplicate ideas and other issues! Become successful today!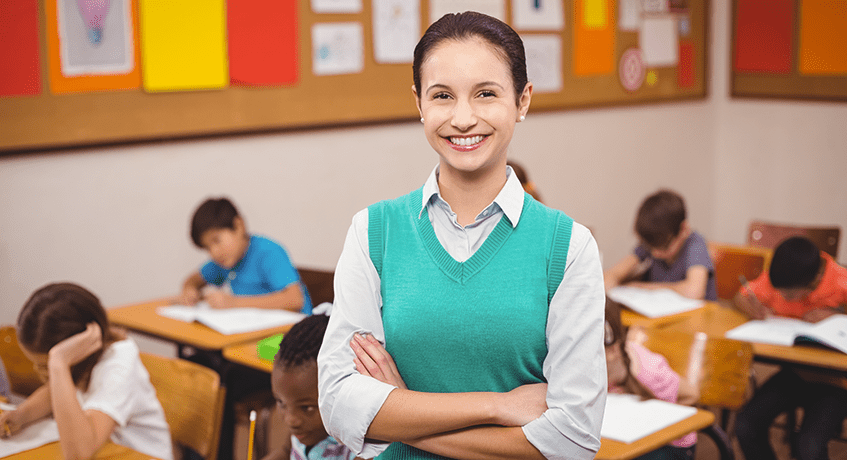 Plagiarism Checker for Teachers Online: Accuracy Is Guaranteed!
Being sure that there is no breach of copyright is vital for teachers. It means that they have to check their own academic papers for plagiarism even more thoroughly than those of their students. For this reason, they should find and use a good plagiarism checker for teachers online. Thus, they will be certain their texts are authentic. It has been proved that our scanner is faster and more reliable than other tools. By using our online checker, teachers will easily detect plagiarized papers submitted by students! Moreover, such an anti-plagiarism program is very helpful in making a crosscheck and a comparative analysis of students' writing projects. The embedded "bulk search" function gives teachers an opportunity to analyze the papers of the whole class in relation to each other. Such a new update helps teachers save much time and get the search results quickly. If you are willing to learn more about this plagiarism checker, keep browsing our website.
Our Benefits
One of the most advantageous points of using the services provided by ThePlagiarism is the possibility of making a cross-check of a couple of assignments and do other tasks in a separate mode at the same time. Moreover, the said plagiarism search engine provides a complete report on copied material which can be saved on one's personal computer.
Why Choose Us
One may find many plagiarism scanners on the web. Nevertheless, using our plagiarism detection tool online is especially beneficial. Do you want to know why? Take a look at its advantages:
The plagiarism checker offered by our company can be used by teachers from different countries anytime.
In addition, the anti-plagiarism program can detect copied content in a considerable number of academic papers. Getting results is just a matter of minutes.
Since teachers always deal with a lot of academic papers of different types, using the offered plagiarism detection service is very helpful, as it facilitates their work.
Use only the most efficient plagiarism detection system for teachers!